The 15th German (Göttingen) International Ethnographic Film Festival will take place from 13 to 17 May 2020
The festival promotes documentary cinema with a special emphasis on new films, videos or interactive media (published after 1.1.2017) dealing with socio-cultural processes in a wide sense of the term.
The festival is open to all filmmakers, but especially those having a background in anthropology, sociology, folklore, history etc. It provides a great opportunity for international exchange of ideas and co-operation in documentary filmmaking.
Submission Deadline: December 15, 2019
Further information: info[at]gieff.de
The festival takes place at the Paulinerkirche in Göttingen.
---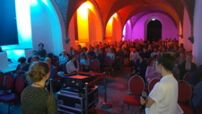 German International Ethnographic Film Festival 2018
Following the invitation of the University Koblenz-Landau and the Martin Görlitz Stiftung, the GIEFF e.V. took place for it's first time in another town: Koblenz. This special occasion has been a delight and indeed a very successful Festival.
This festival turned out to be a diving board for our new approach of enhancing the networks between Filmmakers and other universities within the family of Visual Anthropology. Therefore the next Festival will proceed in Göttingen, which will act as a home base again and at the same time, be the starting point for a mobile German International Ethnographic Film Festival in different university towns.
GIEFF 2018 started as usual with the student film competition, one of the central events of the festival, on Wednesday afternoon at 1 pm. The main festival opened Thursday afternoon at 2 pm. Friday morning, a special event called Filmmaker's Choice took place. David MacDougall talked about films which influenced him in his own filmic and academic work. Saturday evening the student film award ceremony followed.
Further information on the festival 2018 ...
---
Student Award and Recomendations 2018
The Jury (Martin Gruber, Ina Merkel and Anna Ramalla) decided to award a student award and two recomendations.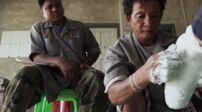 The Student Award went to the film
My Leg by Khon Soe Moe Aung, Myanmar.
Myanmar, 2015, 16 min
Location: Myanmar
One Student Recommendation went to the film
King On, Brasil! by Luiza Folegatti, Brazilian.
Germany, 2017, 15 min
Location: Internet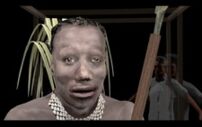 One Student Recomendation went to the film
Ethnographic Study of Algorithms by Dalibor Knapp, Czech.
Belarus , 2017, 6 min
Location: Internet
Student Award in memoriam Manfred Krüger (1942-2018)
Manfred Krüger was an estimated ethnographic cameraman, filming in Irian Jaya, Sumatra, Kalimantan, Mexico, USA, Burkina Faso, India and Europe. He was teaching not only in Germany but also in China and India. And he was a co-founder of GIEFF e.V. helping always to find a new student award. As he passed away in March 2018, friends decided to install a special award in his name for excellent camera work of social and cultural anthropology students.
The Jury (Torsten Näser and Michael Westrich) decided to split the award.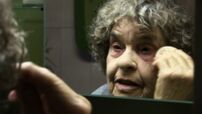 One Manfred Krüger Award went to the film
Nani by Roman Stocker, Swiss.
Switzerland, 2017, 38 min
Location: Switzerland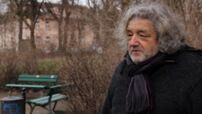 One Manfred Krüger Award went to the film
What Remains - An Obituary on Wilhelmine and Bernard by Judith Schein, Germany.
Germany, 2017, 38min
Location: Germany, Israel, Czech Republic, Austria